On the other hand you should never fall for the sales pitch and end up paying $800.00 to $1200.00 per window for a quality window unit.

Do your homework!  Shop and compare!  Be sure you compare line items on each window type and brand that you are considering.  Comparing windows and features can be very confusing--We are professionals and it takes some serious thinking and considerations when we look at all of the windows that are on today's market.

After many years in the business plus many hours each year we believe that we have come up with the very best window at the very best price.  

We do not offer the cheapest plastic windows and do not sub-contract out the installation looking for cheap labor.  After 72 years in business we have found that our customer base wants quality but they want it at a fair price.  You want to be sure you did not pay too much but you also want to know that you made the right choice after comparing window units.

Remember almost all of our windows have a Lifetime Factory warranty which includes any and all glass breakage outside an act of God.

SPECIAL NOTE:  ENERGY TAX CREDIT HAS BEEN EXTENDED INTO 2016.  CALL US FOR THE DETAILS CONCERNING THIS TAX CREDIT.                417-865-6666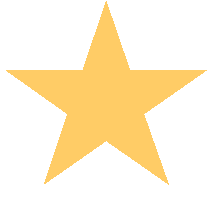 LIMITED WINDOW REPLACEMENTS 

INSTALLED BY

BARNEY'S RECOMMENDED LLC

"YUGO"

If cheap was the only thing important to you the consumer--YUGO would be the best selling car in America!

 Windows installed for $189.00?  Really?  You can barely purchase a  builders grade window for $100.00 plus tax.  Before you sign on the  dotted line be sure you understand exactly what you are going to  later  regret! 

"CHECK THIS OUT"

We get a call from a man that hired a person from one of the big box stores in Springfield.  He purchased a couple of windows to be installed. This is what he got---The siding was left torn open, the windows were not trimmed out.  This consumer called asking for help.  Luckily for him we have professionals that were able to repair the siding, re-trim the windows and make them

serviceable and weather proof.  What little he saved at first was soon lost for corrections.

CUSTOM WINDOWS MADE ONE AT A TIME

Easy tilt in to clean

Internal grids

Double locks

Double Low E

Argon Filled

Great Insulated Unit

Lifetime glass Warranty

WINDOWS

BY

Barney and Company LC

We do not want to sell you new windows?

WINDOWS?  Why are you looking to invest in new windows?  What are the questions you need to ask?  What are the features and benefits of new windows?  Window companies offer so many types and styles of windows it can be very confusing.  Listening to a windows salesperson for an hour or so can make your decisions even more complicated and confusing.  We can send you detailed information on our window lines free of charge.  We do not want to sell you windows---We would like for you to purchase new windows from us because you understand all of the benefits and features that fulfill your needs and budget.

What are all of these numbers and ratings?  What is a U-Value?  What is (VT) Visible Transmittance?  What is (SGC) Solar Heat Gain Co-efficient?  What is an NFRC rating?  What about Low-E Glass?  Which is best Argon or Krypton filled units.  What is Energy Star ratings?

WE RECOMMEND AND INSTALL VISTA, LINDSAY, CORNET, GREAT LAKES, QUAKER, AND TARGET UNITS. Vista Windows will solve and answer 100% of all of your window questions and solutions.

www.energystar.gov 

www.vistawindowco.com

Basic Window Information

What most people need and want when replacing their windows:

 Vista Windows installed by Barney's will provide all of the requirements you will ever need and enjoy.

Our window units are made from VEKA vinyl extrusions.  VEKA extrusions are a world class alliance for over 35 years with facilities in 19 different countries.  A combination of the industry's highest quality vinyl provides you with a LIFETIME WARRANTY.

IMPORTANT:  Eighty percent  of any window is GLASS.

Check out our ratings Panorama Series 

1.   U-Factor 0.18

2.   Visible transmittance 0.44

3.   Solar Heat Gain Coefficient  0.25

4.   Energy Star rated by EPA

5.   Low-E is a microscopically thin, virtually invisible, metallic layer deposited on the glass surface.  When you invest in Vista units you          get Low-E "STACKED" in effect a double coating of Low-E as standard.

6.   Lifetime glass breakage coverage

7.   Easy clean glass sort of like Rainx on most units

8.   Double hung units--Both sash can be opened--Top and Bottom tilt in to clean or service

9.   Composite lock and keeper

10. 5" sloped sill

11. Heavy duty extruded screens--not the cheap roll formed type

12. Low-profile routed tilt latches

13. Interlocking meeting rails with triple-fin weatherstripping

14. Triple-fin weatherstripping on top and bottom sash

15. Unique balance covers for clean, crisp aesthetics and easy cleaning

16. Standard solid vinyl extrusion colors

17. Custom painted exterior colors (special order)

18. Custom five wood-grain colors interior

19. Several custom grid designs in between the glass units

20. Double hung, Casement, Awning, Picture units, Garden units, Slider units, and Patio doors